Vintage diamond engagement rings; once reserved only for royalty. Not any more?.
Are vintage diamond engagement rings a throwback to times past? Hardly.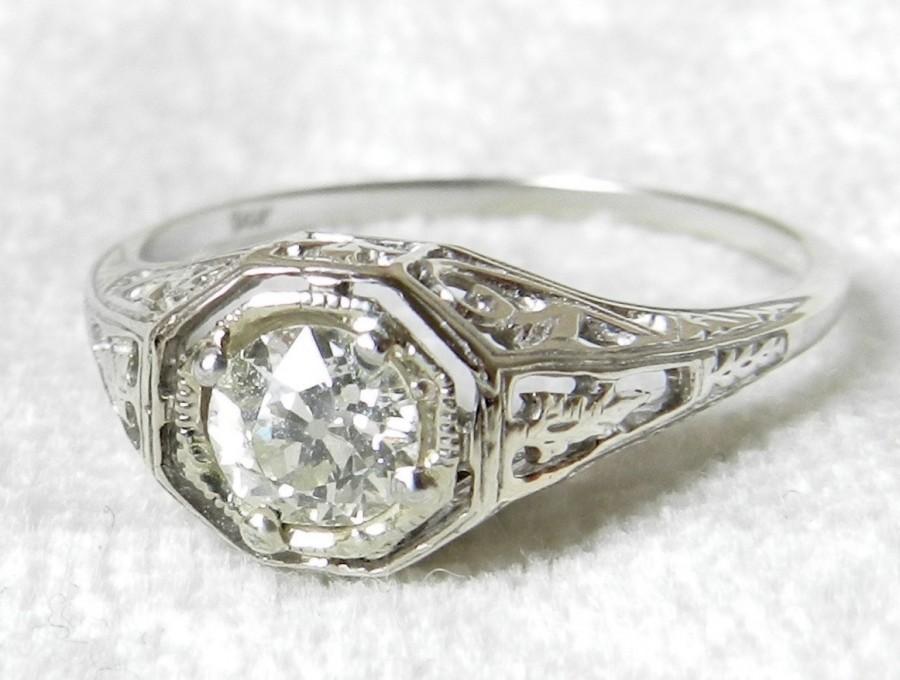 Vintage is back and by the look of things, back to stay.
Whichever way you look at it, vintage diamond rings make a very bold statement.
They are elegant & chic. Considering that engagement rings have been around for the past 600 years, they still symbolize now what they did then.
A promise from him to her to wed & to have for all time!
Vintage rings can be traced back to the 13th century in Europe.
At this time, the rings were similar to our modern day wedding bands & were made of iron, silver or gold.
Diamonds were used in vintage rings as they were the reserve of loyalty due to their rarity and thus high cost.
Back then, only the ladies got to wear vintage rings so if you do want a genuine vintage ring & you're a man, you might struggle getting your size unless you opt for modern vintage rings.
This are recently crafted rings that are replicas of the real vintage rings.
Vintage rings were very personal as a lot of them were custom made & thus tell a story.
Victorian dearest & beloved rings were an engagement tradition.
They were heavy rings due the gems they carried e.g. on a beloved ring, you'd find the word dearest spelled out in gemstones e.g. Diamond to represent D, emerald to represent E, amethyst for A, ruby for R etc.
The cutting on the gemstones & diamonds wasn't as good as it is today so you won't get the same fire in the diamonds & the stones may have some slight flaws.
Some other vintage rings were crafted like a puzzle & came apart to reveal a secret compartment where you could place a lock of your beloved hair.
They were very broad & carried gemstones that represent the birthstones of the bride, groom & their parents.
Some things to look for when buying vintage diamond engagement rings.
If you do decide to buy a real vintage diamond ring, make sure to have it valued by a reputable jeweler so that you can know the value of the gems on it.
Also make sure the jeweler inspects the ring setting to make sure it's still strong enough to be worn on a regular basis.
Ensure that the ring is handled delicately to make sure that the prongs and design is not damaged.
Due to advancement in cutting technology, modern gemstones are cut to very high standards.
As mentioned earlier, understand that since the gems on the vintage rings weren't cut to modern standards, they might have flaws here & there.
This might lower the value of the rings somewhat.
If you are tired of the same old ring designs & are a true diamond ring connoisseur, then time spent shopping for real vintage diamond engagement rings will yield results that you'll enjoy for years to come.
You?ll have an amazing gift to pass on as a family heirloom.
---
Diamond Info | Gold Rings | Vintage Rings