Its all about you when you wear unique diamond rings
I love unique things & for me that includes unique diamond rings. That's one of the reasons we were all created equal but different.
If the run of the mill diamond engagement rings or men's rings don't do it for you, then read on.
Its not that there is anything wrong with an off the rack or off the shelf diamond ring; on the contrary. They are actually very nice.
Its just that you feel your ring should say that extra something about you.
How do you go about finding these unique rings?
Since many of the unique
diamond rings have been personalized, you would need to buy them either on E-bay or in very selected stores.
Why e-bay? We all go through good and bad times and diamonds are a very good asset as they keep their value.
Not only will you be likely to get a bargain, the stock on e-bay changes very fast so with a bit of patience, you can get very unique diamond engagement rings.
Most of these rings will be pre-owed but in excellent condition; how do I know this? Most people take extra special care of things that are special to them especially unique rings.
You would then have the ring re-sized to fit your finger if it happened to be too large.
Do try to avoid buying rings which are smaller than your finger as the work to make them larger is significantly more expensive than making them larger.
More Unique Rings
Ruby and Diamonds
Show your warmth with ruby and diamonds; the marriage between diamond and ruby is perfect
Aquamarine Diamond Ring
How would you like to own a exotic Santa Maria
Designer rings
The cream of the crop when it comes to rings!!
From Tiffany to Versace .Find out if you should get one
and what it means to your bank balance
Radiant Cut Diamond
A square cut ring that dazzles you? Yes it exists
Turquoise Diamond Ring
For a unique ring that is not only gorgeous but quite alluring,
consider turquoise rings
This is because more material has to be added to the ring and depending on the ring material e.g gold or platinum it will cost.
Another way to get a unique ring is to commission one.
This basically involves going to a reputable jeweler with your own ring design and choosing the ring material, setting, carat, diamond clarity and the color.
In essence, a custom made ring.
This will be a one off and you can even tell the jeweler to throw away the design and break the mold when your ring is done.
You can even choose to have a ruby, sapphire or aquamarine as your center stone with diamond accents on the sides or surrounding it; the sky is the limit to owning unique rings.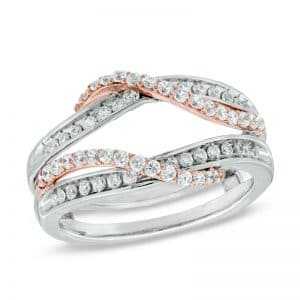 The only draw back with this is that it is a bit more expensive than a similar ring due to the work that will go in to it.
You could also opt for celtic rings which make quite unique rings and come in some exciting designs.
You could also have your ring made out of non conventional material like stainless steel and titanium
This is one of the cheapest ways to obtain unique rings as titanium and stainless steel are much cheaper in comparison to Gold and Platinum.
So there you have it, let your imagination run wild and create some unique diamond rings that will capture part of who you are.
---
Diamond Info | Unique Rings