A RED DIAMOND RING IS TRULY ONE IN A MILLION
A red diamond ring is by far the rarest of all fancy diamond rings.
The red color is considered to be caused by Manganese inclusions within the diamond.
Fewer than 20 stones have so far been certified as red fancy diamonds.
This doesn't mean that many more haven't been found, they have but did not go through the certification process.
This means they were most probably smuggled from the country they were mined in and sold to collectors or high end jewelers.
Being professionals, they do not necessarily require a certificate to know if a diamond is a fake
or not.
A diamond certificate from a credible Institution enables consumers to know for sure that the diamond they are buying is the diamond they are getting.
It's important to note that their not being certified did not make them any cheaper.
However, the occurrence of red fancy diamonds is so rare that most jewelers have never seen one.
Now that's rare!
The fact that they are rare is evident in the price tag.
A 1 carat red fancy diamond will fetch up to $1,000,000 per carat WHAT?
Yes; collectors and investors are willing to pay such huge sums as diamonds rarely if ever drop in price.
If anything, the price goes up over time!
So if you have a million dollars to spare, investing in a red fancy diamond could be the way to go.
As far as ring me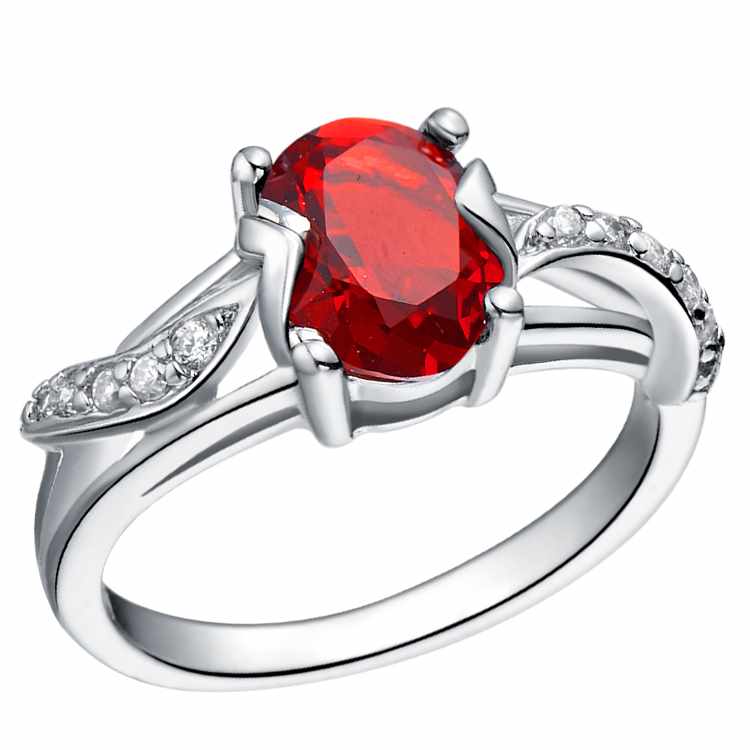 tal is concerned, a red fancy diamond can be set in either gold, platinum or even pink gold if you're going to present it to a lady or are totally in touch with you feminine side.
Gold is a more subtle metal as the contrast between platinum and red is quite loud but who's counting?
When you wear a red fancy diamond ring, stand tall and flaunt it.
---
Home | Colored Rings | Red Rings